Dexterity weapons have always been a staple of the From Software experience, and Dark Souls 3 continues the tradition in style. With Dex being one of the primary stats players can invest in, plenty of weapons scale well with Dex.
Related: Dark Souls 3: Best Greatswords, Ranked
However, what separates a good Dex weapon from a great one, is the moveset. It doesn't matter if you have all the damage in the world if you can't reliably hit the enemy. Luckily, almost none of the weapons in Dark Souls 3 have a bad moveset. But some are, of course, better than others. Here are the best Dexterity weapons you can get in DS3.
10
Exile Greatsword
One of the highest AR weapons in the game, the Exile Greatsword can also serve as a pure Dex weapon in the right build. Instead of the usual D scaling of a base Exile Greatsword, it gains a B scaling with Dex when infused with Sharp, allowing it to scale decently on a pure Dex build.
Combined with the weapon's amazing moveset, excellent AR, and useful skill, the Exile Greatsword can make for a surprisingly good mid-game Dexterity weapon. And if you really like the moveset, you can switch to a hybrid Dex/Str build to allow yourself to use this Curved Greatsword even in NG+.
9
Old Wolf Curved Sword
Like the Exile Greatsword, the Old Wolf Curved Sword is also a Curved Greatsword that can be easily used in a Dex build. This weapon gains a natural B-scaling when upgraded to +3 with Twinkling Titanite. It has long range, a decent moveset, and good scaling with strength for hybrid builds.
Its skill is called Wolf Leap, which you can chain after a regular R1 attack. It's quite similar to Bloodhound's Fang's skill, Bloodhound's Finesse from Elden Ring. This is not a weapon you can get from regular enemies; you need to reach the first rank in the Watchdogs of Farron Covenant to earn this blade. It can be combined with Pontiff's Right Eye to deal massive damage.
8
Drang Twinspears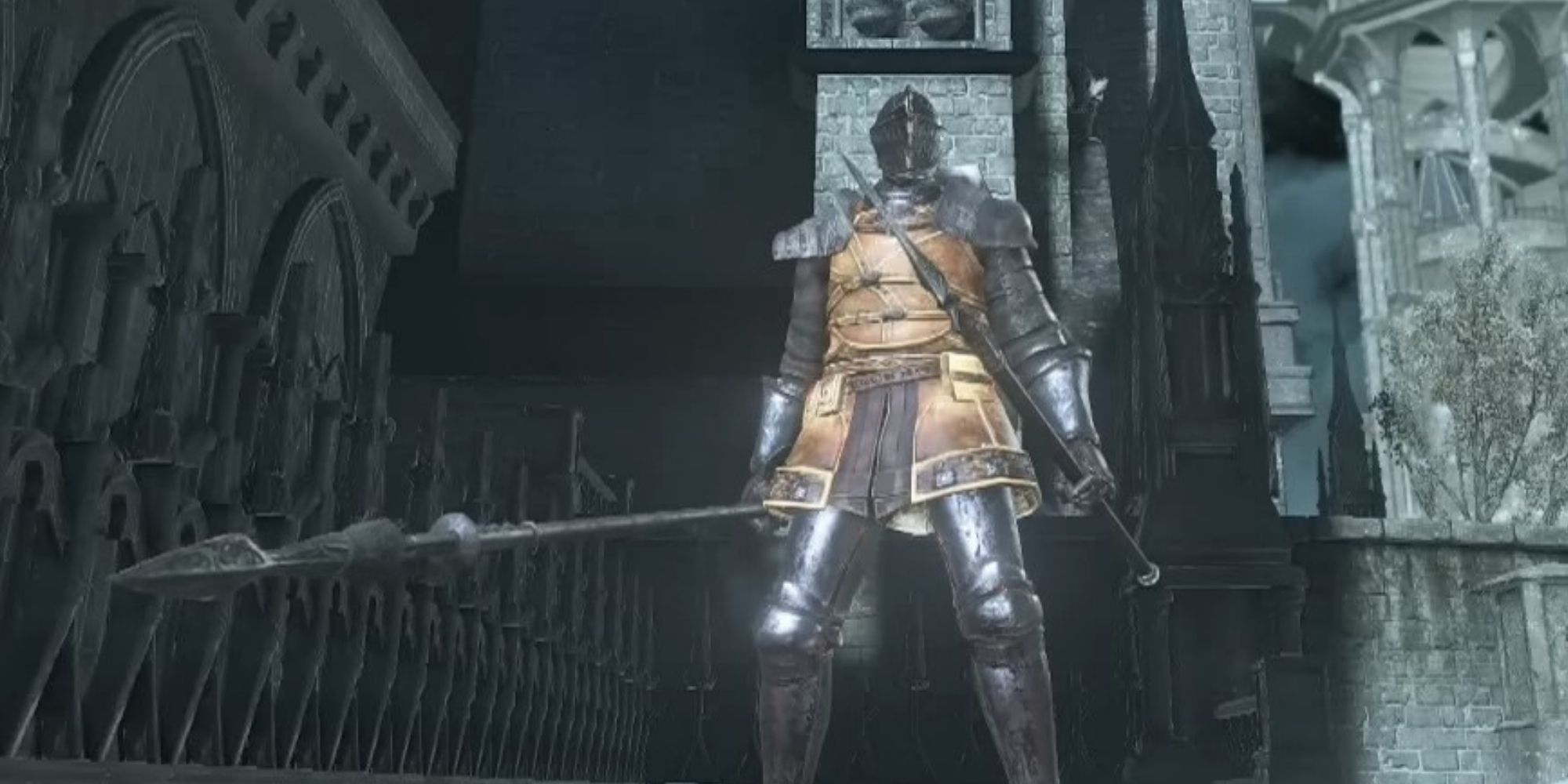 If you're looking to outrange your enemies and deal damage from a distance, the Drang Twinspears are here to help. Able to be wielded both one-handed and two-handed, you can opt to use a shield to mitigate some damage if you're not confident of being able to roll out of the way.
Related: Best RPG Boss Fights, Ranked
These twin spears can be farmed from the Drang Knights that wield them in the Irithyll of the Boreal Valley area. They can be infused with Sharp to get an A-scaling with Dexterity (at +10). The Twinspears are also excellent at dealing poke damage to enemies in PvP. The range really comes in handy when facing off against other players.
7
Farron Greatsword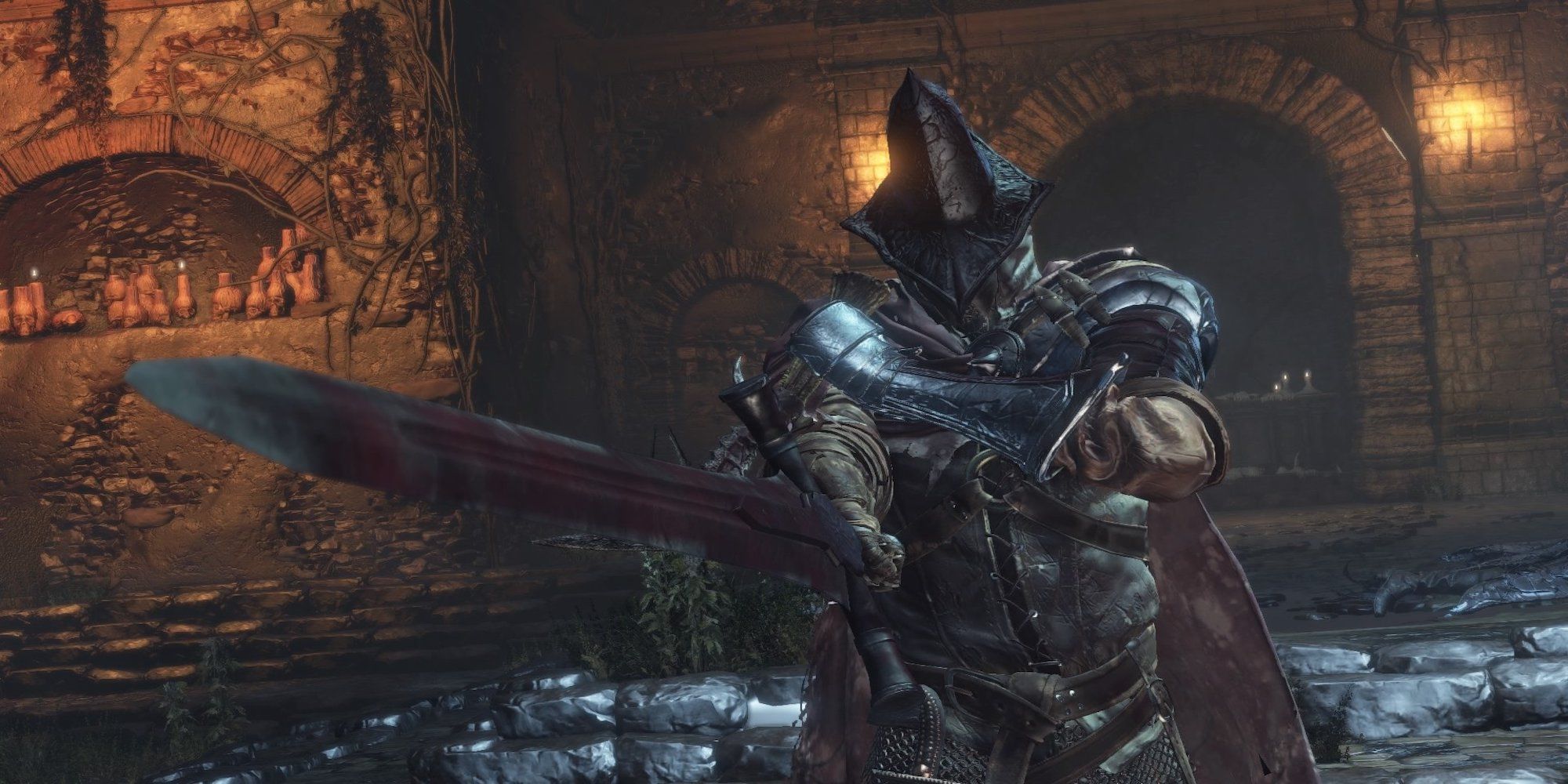 One of the strongest weapons in Dark Souls 3, the Farron Greatsword's unique moveset sets it apart from every other weapon in the game. When two-handed, this Greatsword becomes a spinning, slashing meat grinder that can chew through both bosses and players quite easily in the right hands. It also makes for an incredible Dex weapon because of its natural A-scaling with Dex at +5.
The different moveset needs a little bit of getting used to, but if you plan on using it in PvP, try switching your attacks between L1, R1, and R2. Spamming L1 might look cool, but for those experienced in PvP, it is one of the easiest moves to parry because the weapon has seen so much play already.
6
Black Knight Glaive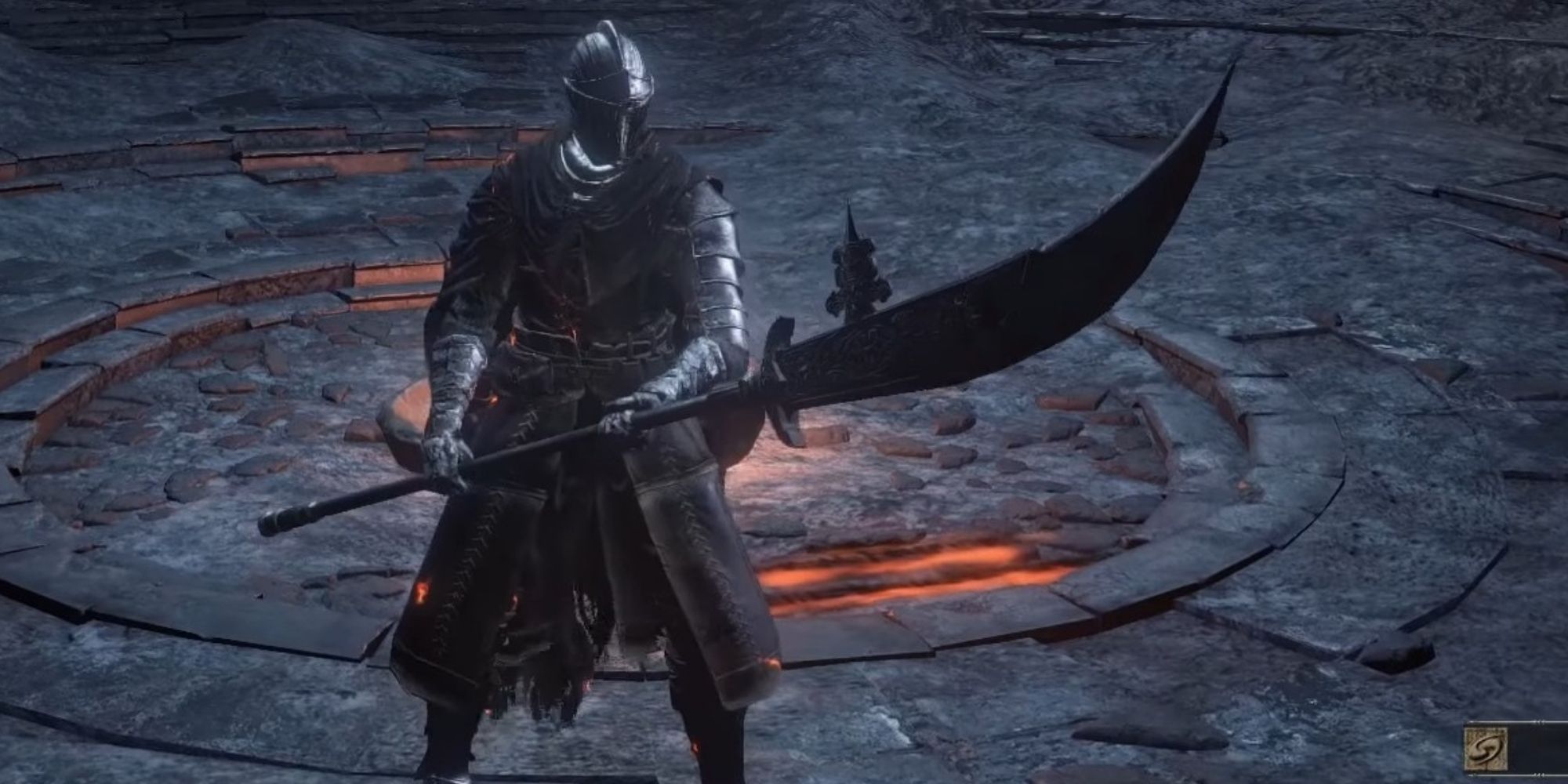 The Black Knight Glaive is a balanced weapon with a reliable moveset with long range. Its wide, swinging attacks can hit multiple enemies around the player if timed right and are excellent in a crowd-control situation.
However, where the Black Knight Glaive really shines is its ability to flatten enemies into a pancake after utilizing its full combo. The skill can also chew through hyper armor and stun large, solitary enemies that are usually very hard to stagger. Its usability against multiple weak enemies and high HP targets makes this Dex weapon suitable for any scenario.
5
Sellsword Twinblades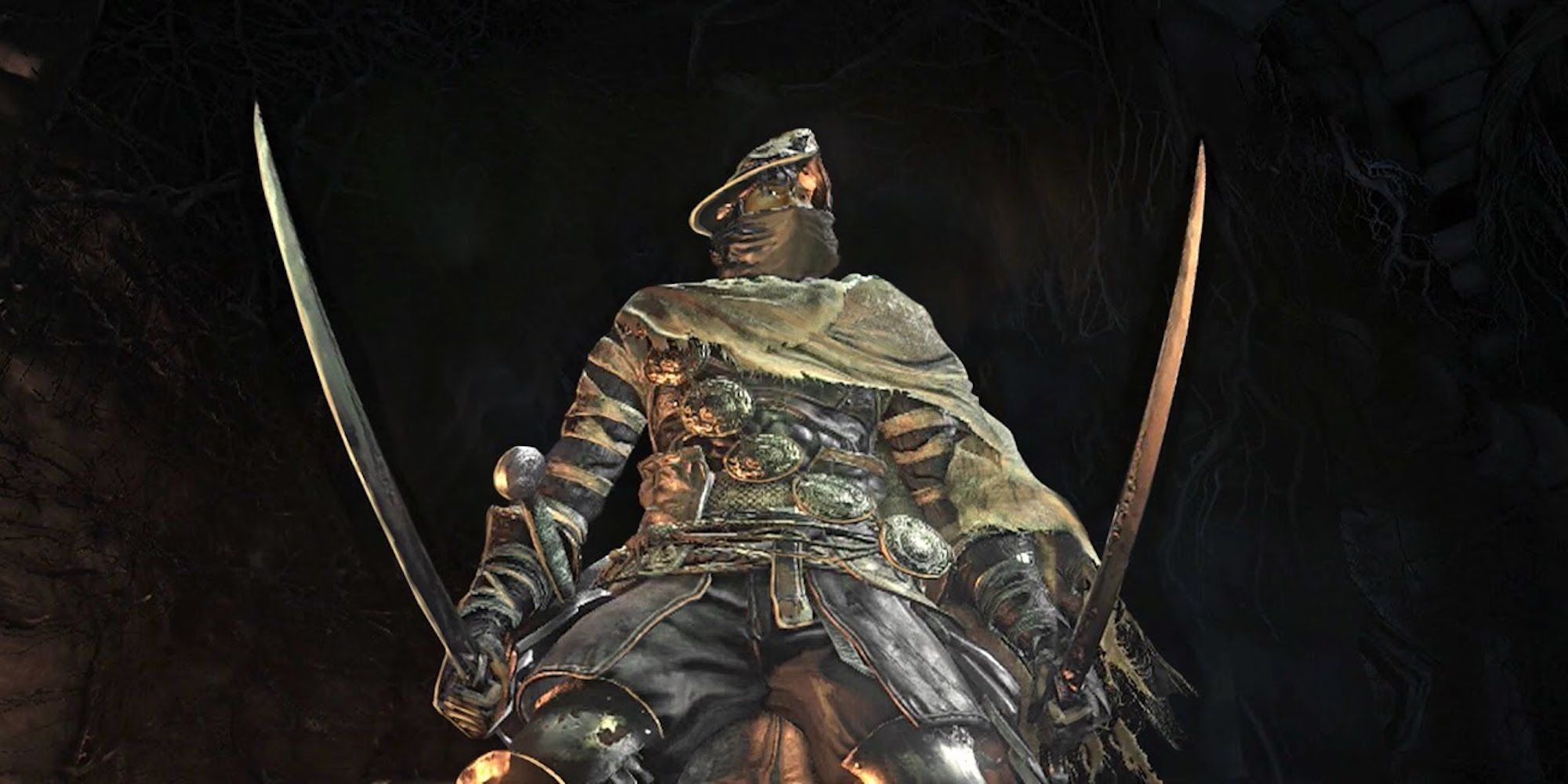 If you picked the Mercenary starting class at character creation, you get the Sellsword Twinblades as a starting weapon. Meaning if you're planning on doing a Dex build right from the start, this is an amazing option to look into. Getting one of the best weapons in the game right from the beginning feels good.
The Twinblades can output incredible damage in the right scenario, but their low range holds them back against enemies with longer range weapons or those that are harder to hit up close. With Sharp +10, the twin blades get an A-scaling with Dex, meaning the weapon is extremely viable for pure Dex builds, even in the late game.
4
Crow Quills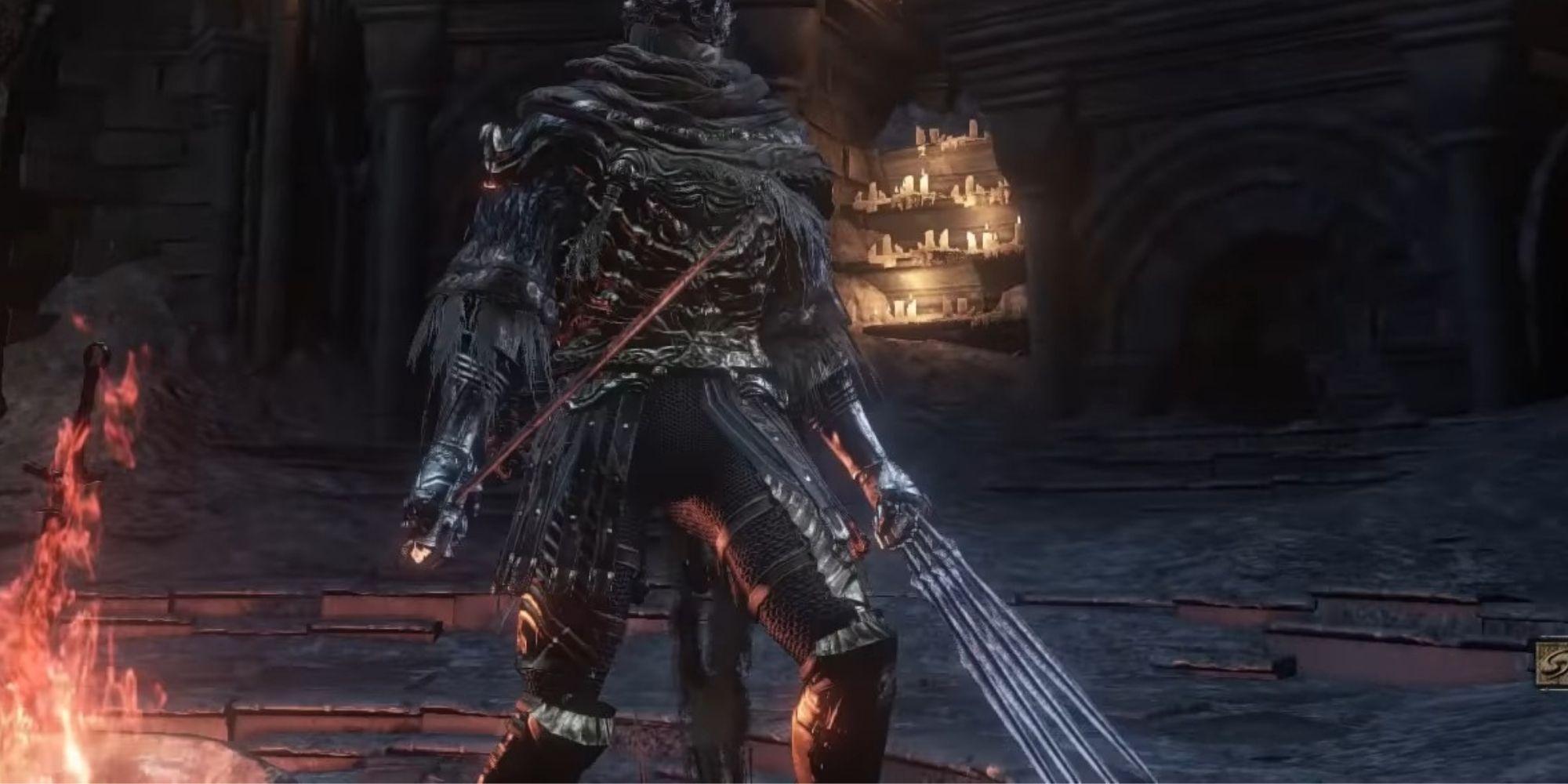 If dexterity weapons had a stereotype, Crow Quills would reinforce it. A rapier and claw weapon combined into one, the Crow Quills can be two-handed to make use of both weapons or one-handed to only make use of the rapier. A hard-to-find weapon; you'll really have to comb through the Painted World of Ariandel if you want to get your hands on this.
Related: Dark Souls 3: Best Side Quests, Ranked
With S-scaling in Dexterity when infused with Sharp (+10), the Crow Quills take full advantage of the player's Dex stats dealing massive damage. Its excellent scaling allows the weapon to be used even at NG+. When you have Crow Quills in hand, you don't have to worry about running out of throwing weapons because the skill Quill Darts gives the player infinite ranged quills to throw at enemies.
3
Washing Pole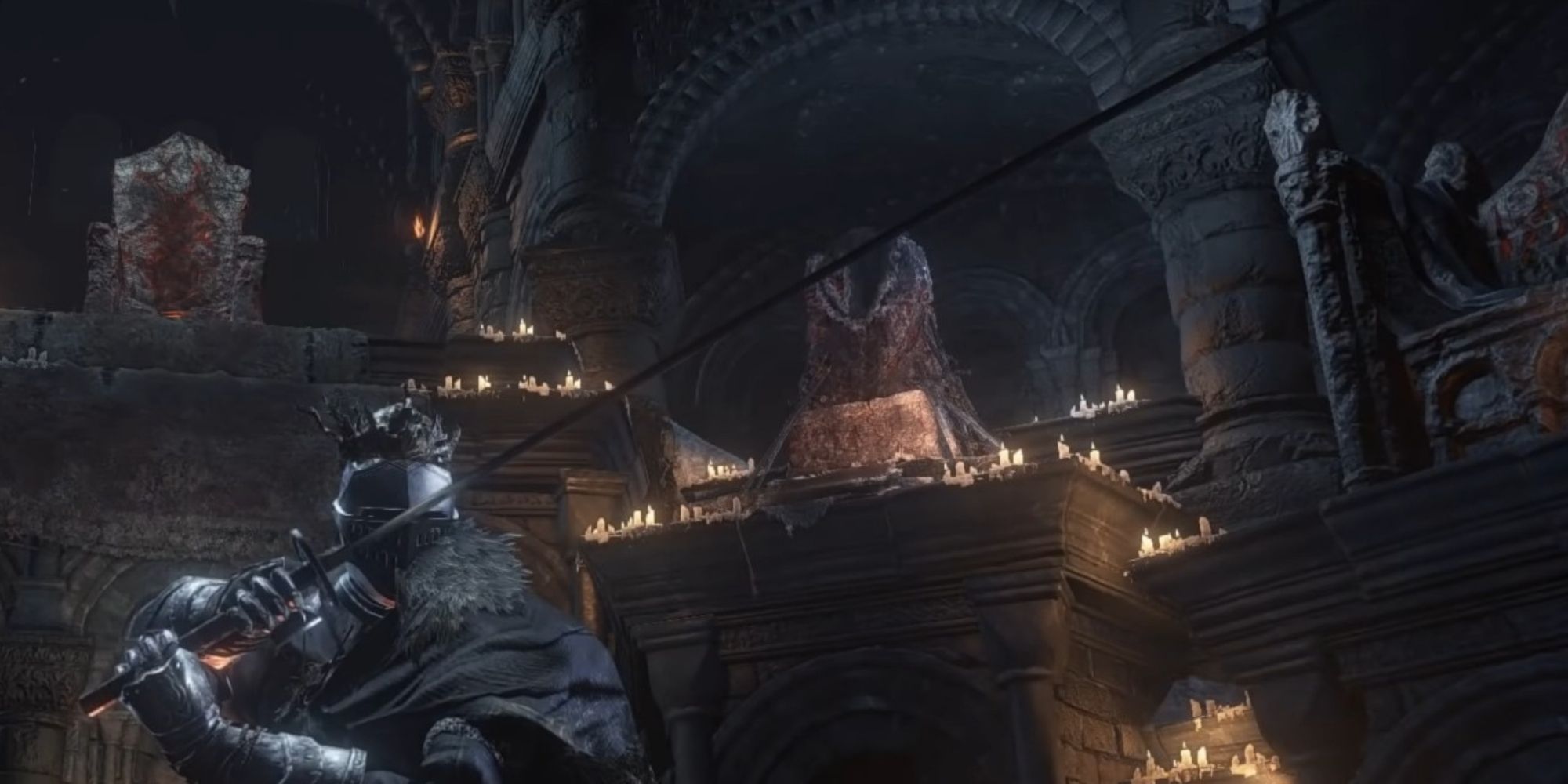 Katanas have always been Dex weapons through and through, and the Washing Pole doesn't disappoint. Known for being the longest katana in the game, the Washing Pole has insane range that can hit enemies from far away. The Washing Pole has a standard moveset shared with multiple other katanas in the game.
Infused with Sharp, the katana gains an A-scaling at +10, meaning it can scale extremely well into the late game. The Washing Pole is also great for PvP because of its long range and fast moveset. The skill, Hold, can be timed freely, allowing players some freedom on when they want to execute the skill.
2
Frayed Blade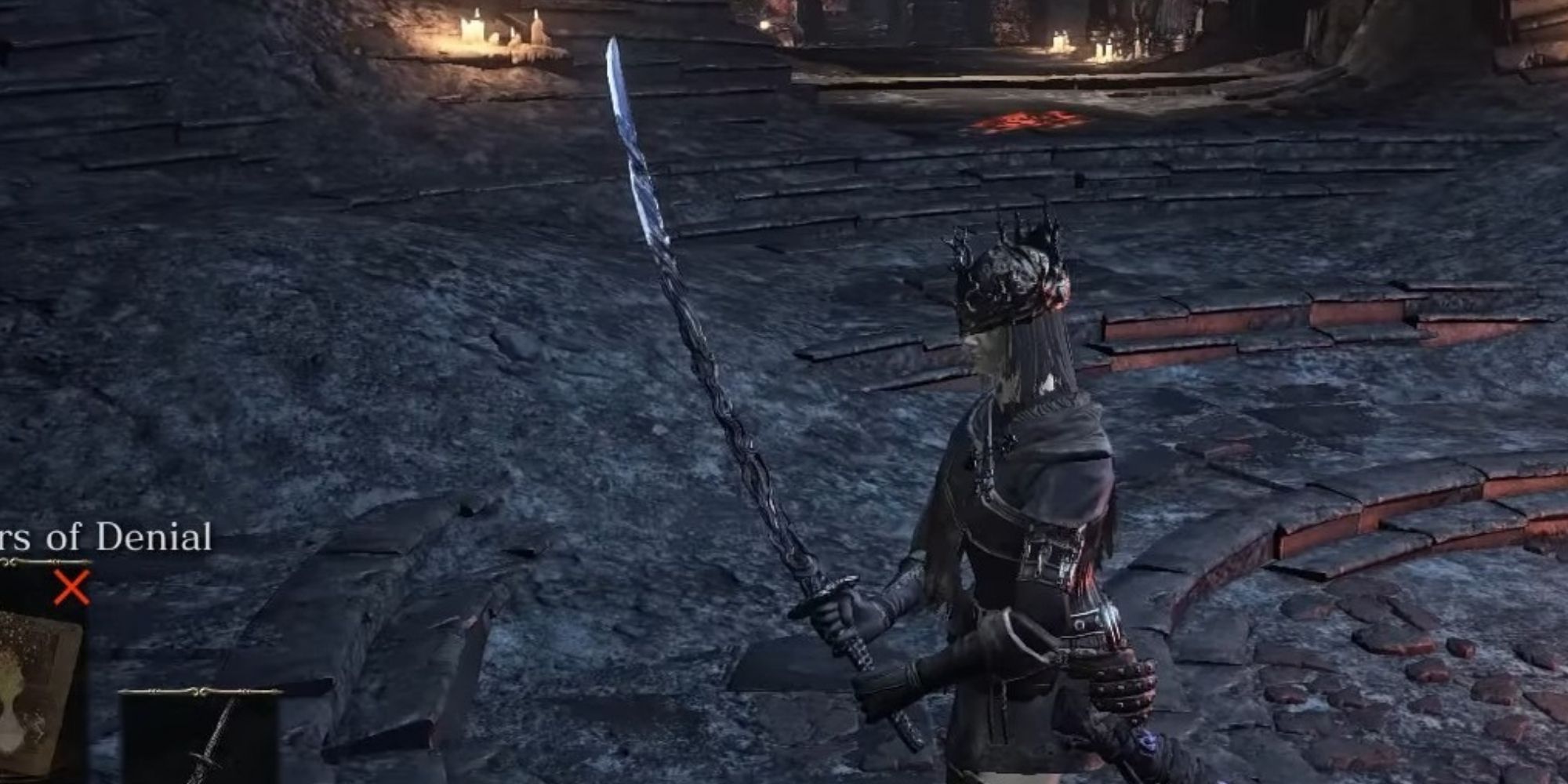 With a requirement of 40 Dexterity to even be wielded, the Frayed Blade is a late-game weapon through and through. Players will have to defeat Darkeater Midir and transpose his soul to acquire this weapon. The Frayed Blade can also score you some style points with its intricate design and burned look.
However, this katana isn't without caveats. The somewhat below-average range and extremely low durability mean you have to plan out engagements beforehand and use repair powder frequently in long, drawn-out fights.
1
Chaos Blade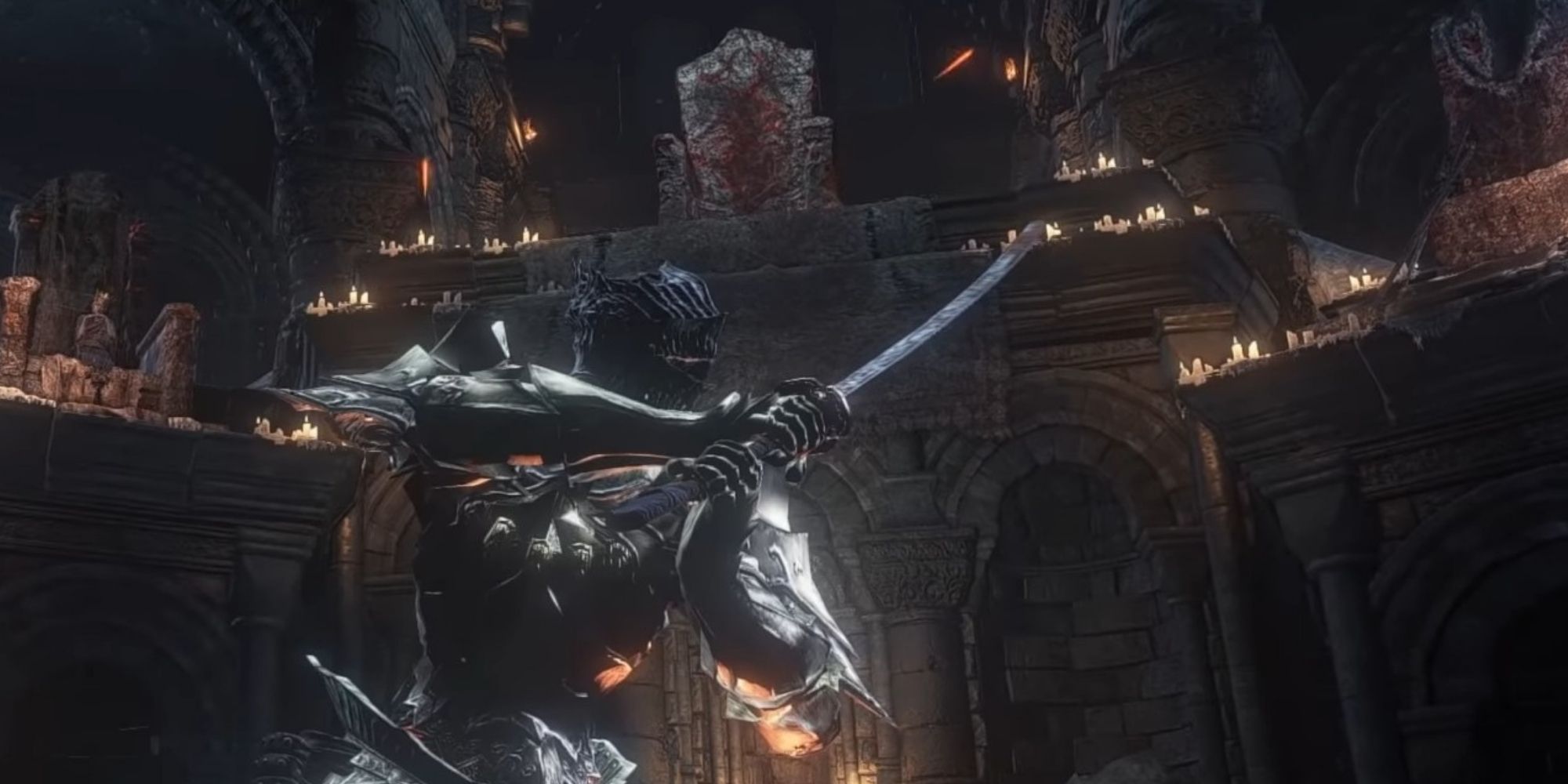 Although one of the best katanas in DS3, when you wield the Chaos Blade, you damage yourself with every hit. It's an unintuitive concept, and some players may be put off by the self-damage, feeling scared to use this katana. What they fail to realize is that self-damage is an indicator of how powerful this weapon is and how it needs a downside in order to not be completely broken.
At max refinements, the Chaos Blade has an S-scaling with Dex, making it the best scaling Dex weapon in the game. In NG++ and beyond, no other Dex weapon comes close to the damage output of the Chaos Blade. Even the self-damage can be accounted for. The Sun Princess Ring and the Pontiff's Left Eye are good options if you're not willing to invest in Faith to get access to some healing miracles.
Next: Dark Souls 3: Best Miracles, Ranked