Highlights
Bloodborne's mechanics are fast and aggressive, allowing for quicker gameplay while still providing a challenging experience.
The armor sets in Bloodborne are not just fashionable attire, but they also enhance the immersive experience of the Lovecraftian world.
Each armor set in Bloodborne has its own unique attributes and strengths, offering players different advantages depending on their playstyle and the enemies they face.
Bloodborne is unique among the rest of the Soulsborne games. The mechanics are swift and aggressive. This allows you to get through everything quicker but still presents you with an enticing challenge at the same time. At first, playing this game might be overwhelming. But, it's the satisfaction of conquering all the odds that stood against you that makes Bloodborne feel rewarding to play.
RELATED: Bloodborne: Hardest Bosses, Ranked By Difficulty
The Victorian environment and haunting atmosphere aren't the only elements that make Bloodborne visually beautiful. Amidst your journey through Yharnam, you'll find gorgeous armor. Although they can be seen as just fashionable attire, there are armor sets in the game that are more than aesthetically pleasing. Matching the tone of Bloodborne, these unique sets will cause your experience in this Lovecraftian world to feel more engrossing.
10
Choir Set
The Choir Set represents high-ranking members within the Healing Church. It's a noticeably vibrant armor set that stands out within Bloodborne's gloomy world. Offering extremely high Arcane defense and impressive Fire/Bolt defense, this armor feels like a very blessed form of attire.
The only element that brings the Choir Set down is its low Frenzy and Physical resistance. But, on the other hand, the Choir Set makes up for this lacking ability through its powerful magical damage defenses. You can get your hands on this armor set by exploring the Upper Cathedral Ward near the Healing Church Workshop.
9
Charred Hunter Set
Before being unveiled to the public as Bloodborne, the game was initially referred to as "Project Beast." In a leaked trailer that revealed early gameplay, the player is seen wearing the scorched Charred Hunter Set. And, based on how graceful the players' moves were, this armor became eye-catching.
The Charred Hunter Set comes with incredibly high Fire resistance, being the most fire-repellent attire that you can get your hands on in the game. However, it has low Bolt/Arcane defenses. Regardless, this set represents the spirit of Hunters and is the foundation of the iconic attire for Bloodborne.
8
Executioner Set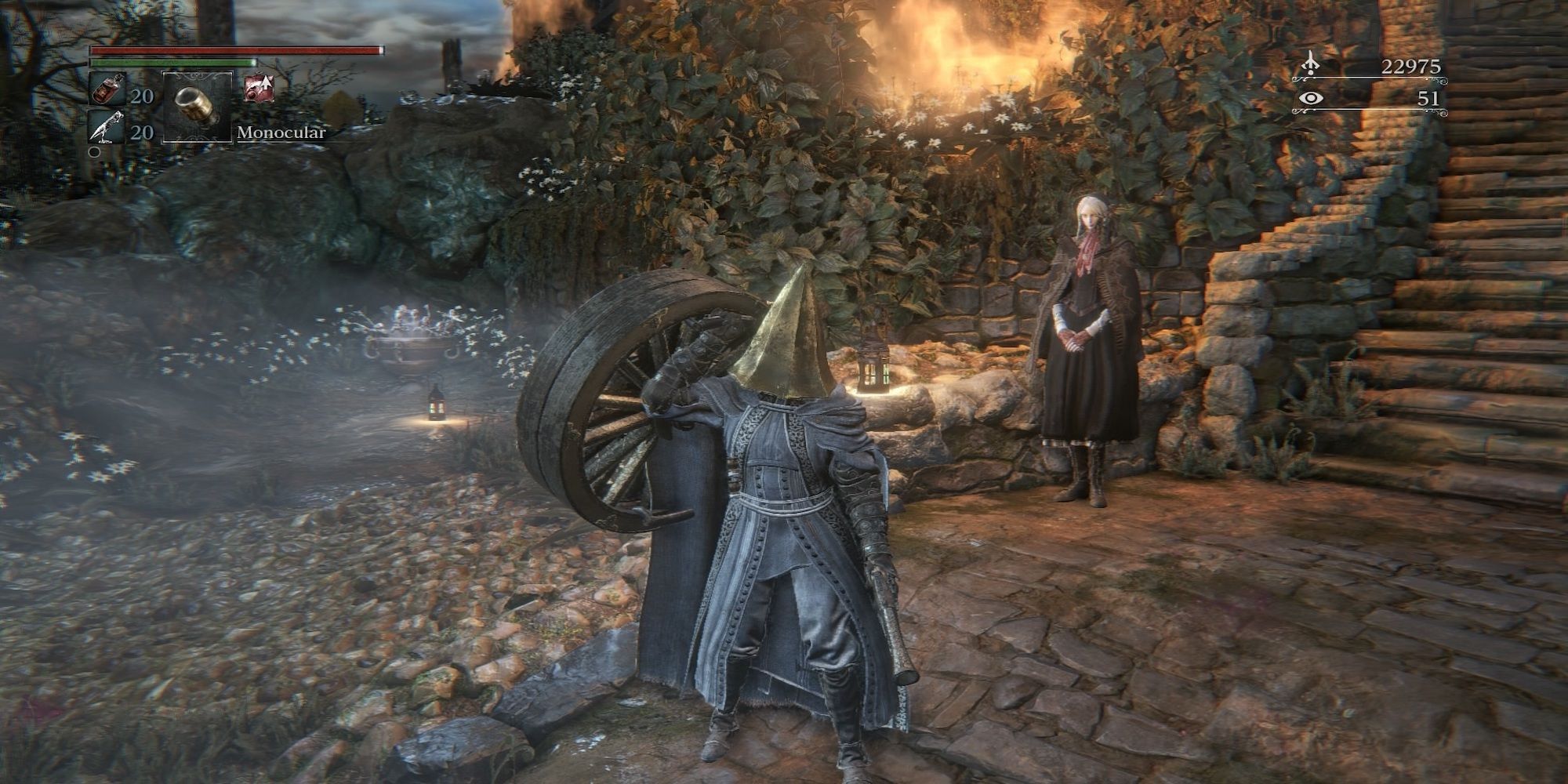 While it isn't too reminiscent of the Executioner Sets from the Dark Souls series, it's still a beautiful and iconic armor set. It's terrific for fighting against aggressive enemies as it has the best Blunt defense compared to all the other armor sets.
RELATED: Dark Souls 3: Best Armor Sets, Ranked
This armor is highly encouraged for those who always tend to find themselves dealing with enemies that smash everything in their path. You can find almost all the pieces for the Executioner Set in the Forsaken Cainhurst Castle. To obtain the helmet, it will cost you a pretty penny, as it's worth 60,000 Blood Echoes from the Messenger's Bath.
7
Constable Set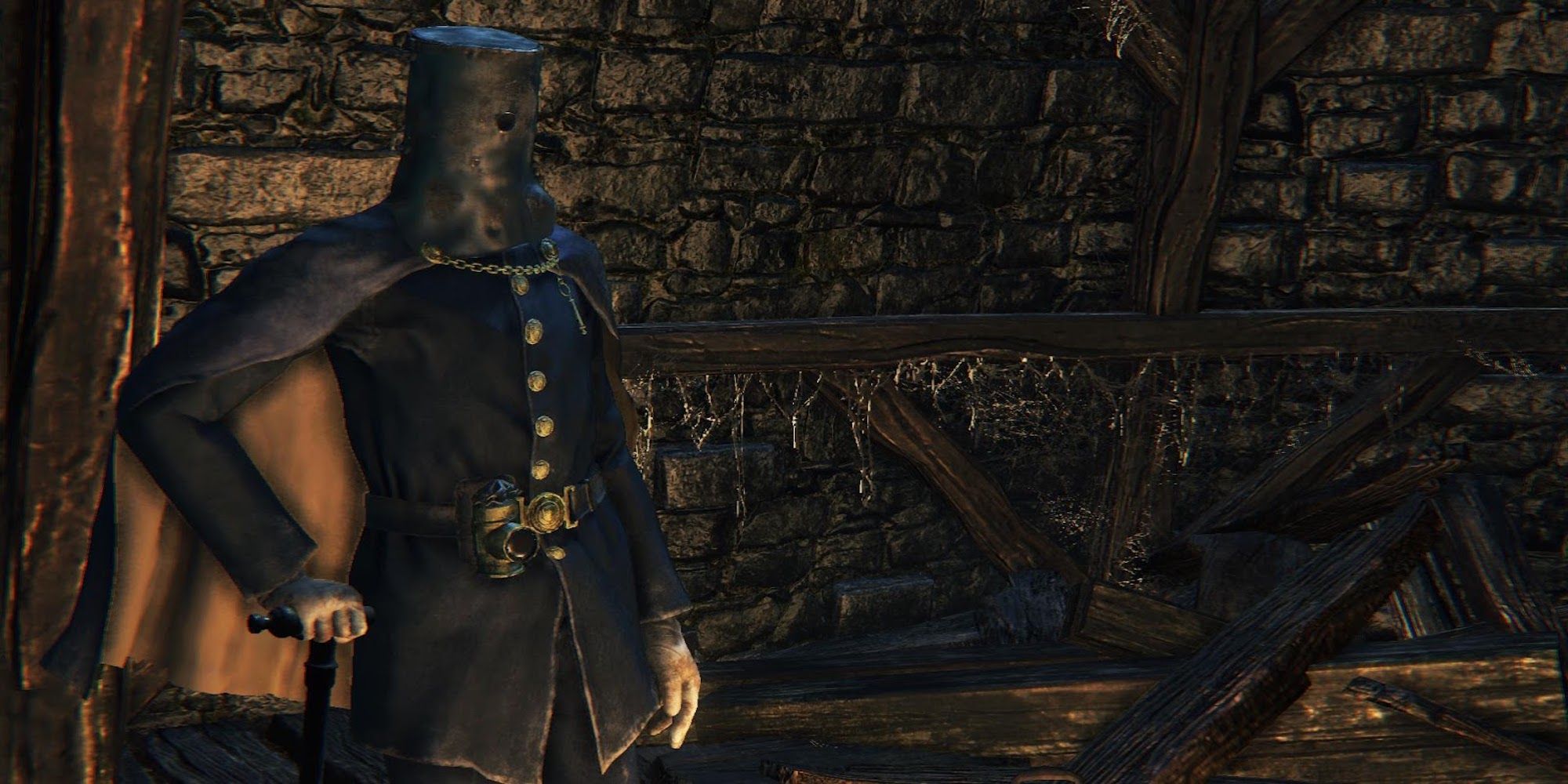 Added into the Bloodborne universe after the release of The Old Hunters DLC, the Constable Set is a stylish one. Recognizably worn by Valtr, this armor set features a well-dressed garb and trousers topped with an iron helm.
What makes the Constable Set such a great armor is that the helmet has the highest Physical defense out of the rest of the headpieces. On top of this, the gloves have the highest Physical and Blunt defenses out of all the gloves in the game. All-in-all, even if the helm can make it look a bit out of place, the Constable Set is admirable attire.
6
Maria Hunter Set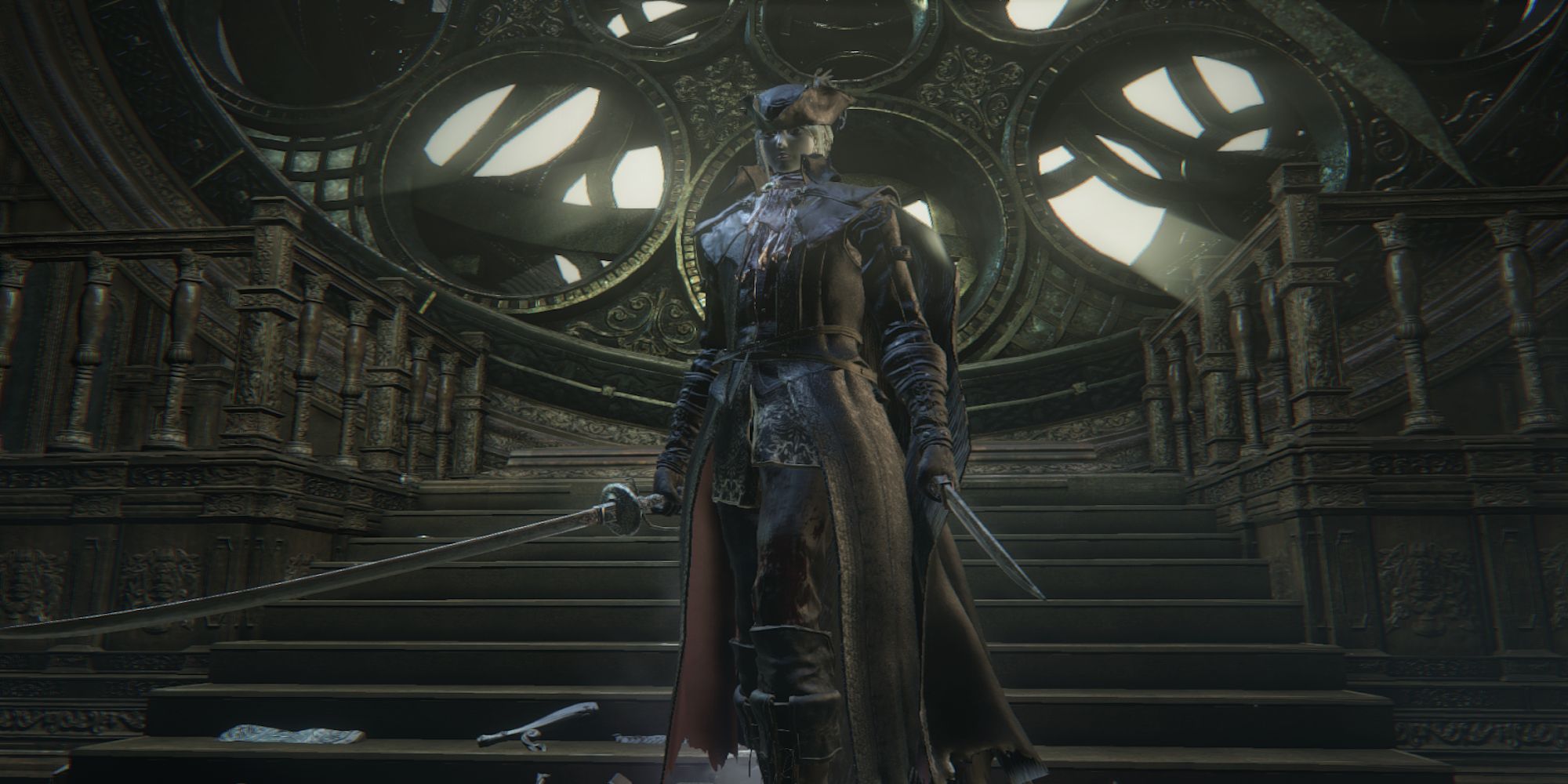 Defeating Lady Maria of the Astral Clocktower is the first step to getting her iconic set of armor. It's only available in The Old Hunters DLC and is the most expensive attire in Bloodborne. But, based on the many details embedded in this armor, using a good amount of your Insight is well worth it.
The Maria Hunter Set showcases a fantastic amount of Blood and Rapid Poison defenses. Overall, it's great for dealing against enemies that inflict Bloodtinge damage. Costing fourteen Insight altogether, you'll be able to buy this armor from the Insight Bath Messenger.
5
Gascoigne's Set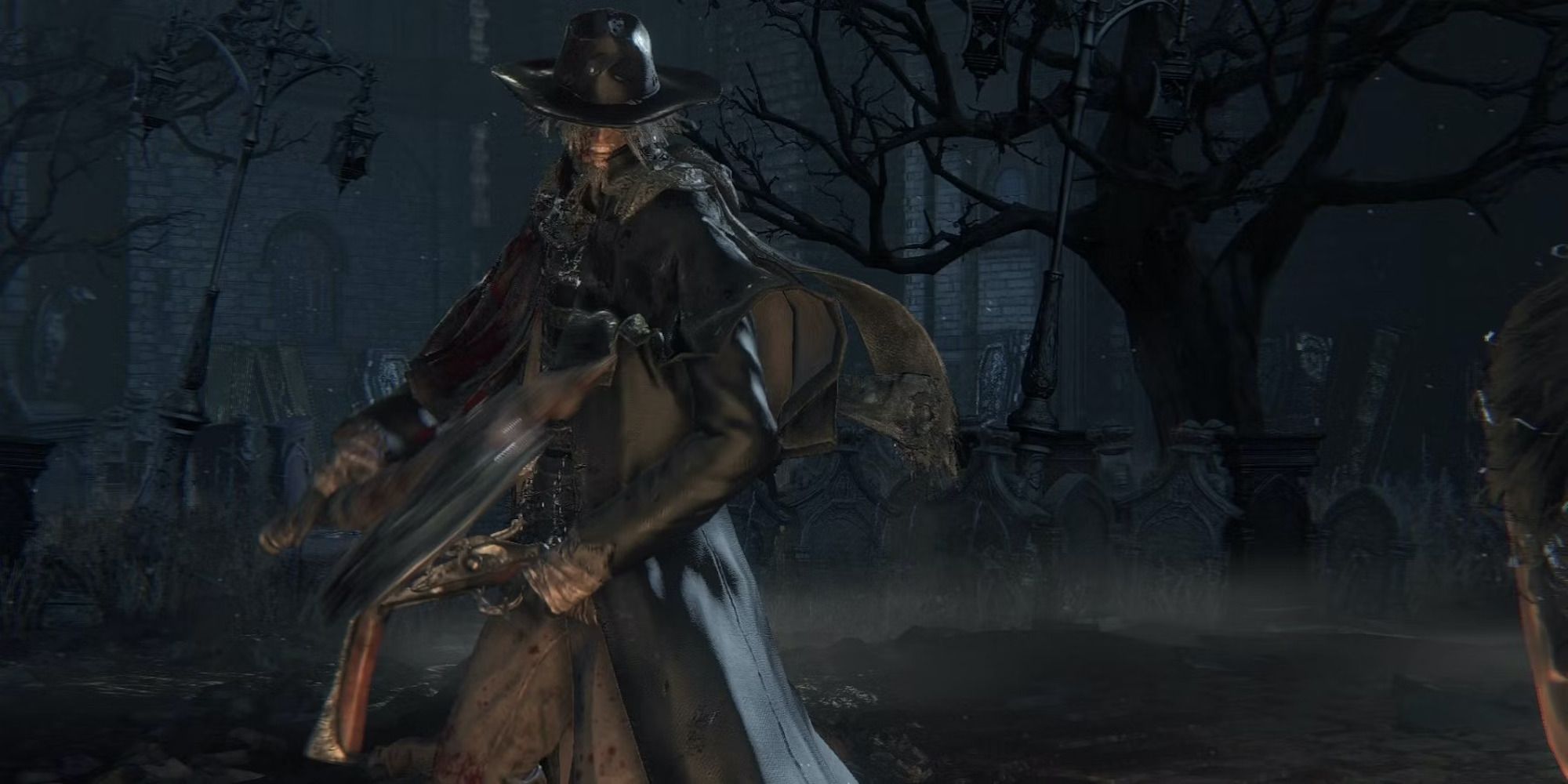 Father Gascoigne is a thrilling boss fight, and his armor set is even more incredible. Gascoigne's Set has remarkable Poison resistance, which makes it helpful in defeating the Blood-Starved Beast and enemies that deal Slow poison damage. Alongside this, it comes with high Arcane and Fire damage defenses.
Costing a total of five Insight, this armor can be purchased from the Bath Messengers after you defeat Father Gascoigne. Besides being a great help during your journey, this set pays homage to Gascoigne and his tragic backstory of being consumed by bloodlust. All-in-all, Gascoigne's Set is a well-balanced and valuable suit of armor.
4
Crowfeather Set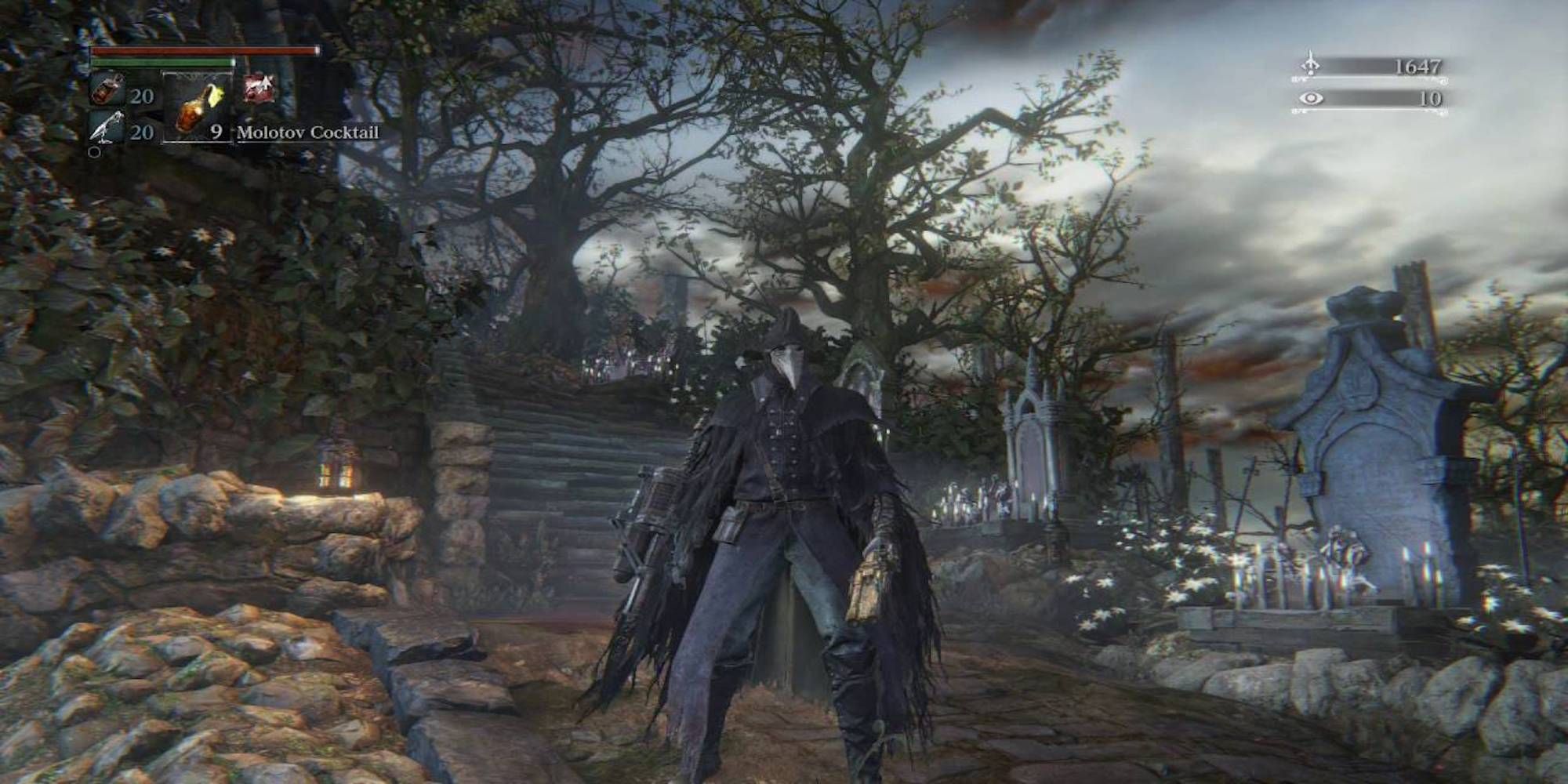 Having the highest Frenzy resistance and a mask worn by Eileen the Crow, the Crowfeather Set is gorgeous. It has excellent Physical and Blood defenses, making it a well-rounded set of armor when dealing with a majority of enemies.
RELATED: Bloodborne: Hardest Areas In The Game, Ranked
Just the look of this armor alone is thrilling, mainly resembling a plague doctor. It has little intricate details that all come together to form a one-of-a-kind piece of attire. Once you complete Eileen the Crow's lengthy questline (or decide to kill her), you can purchase this set for 44,000 Blood Echoes from the Bath Messengers.
3
Harrowed Set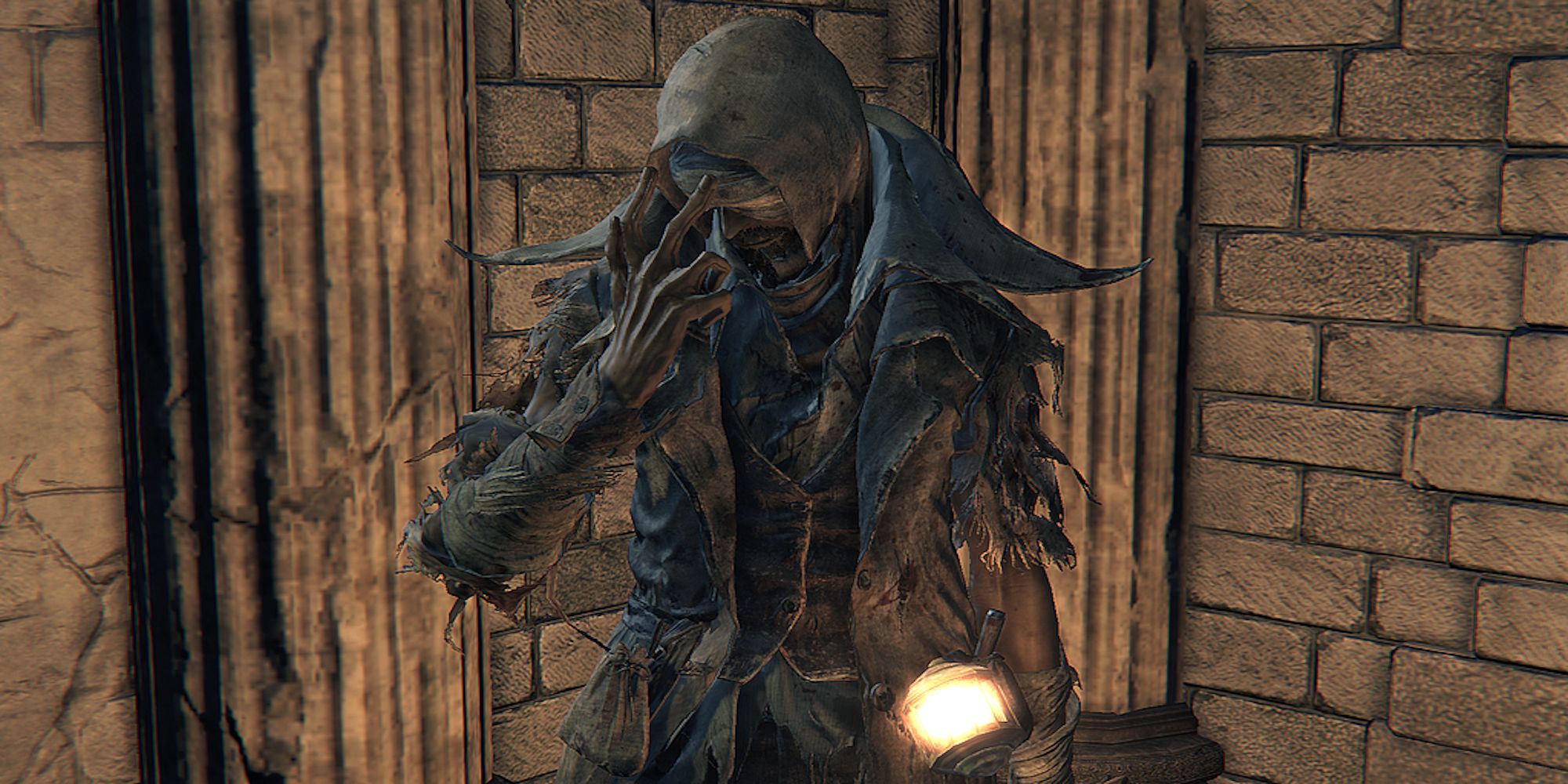 The Harrowed Set is a straightforward and mighty set of armor. Worn by Simon the Harrowed from The Old Hunters DLC, having this armor always comes in handy. Being useful in nearly any situation that you'll find yourself in, there's an utmost sense of comfort when wearing the Harrowed Set.
Based on looking at this armor alone with its tattered bandages, it's surprising how powerful it is. It features very high Slow/Rapid Poison and Physical Resistance and protects you in a pinch. While it's not the greatest-looking armor compared to all the others, it still stands as being one of the best because of how unexpectedly handy it is.
2
Yharnam Hunter Set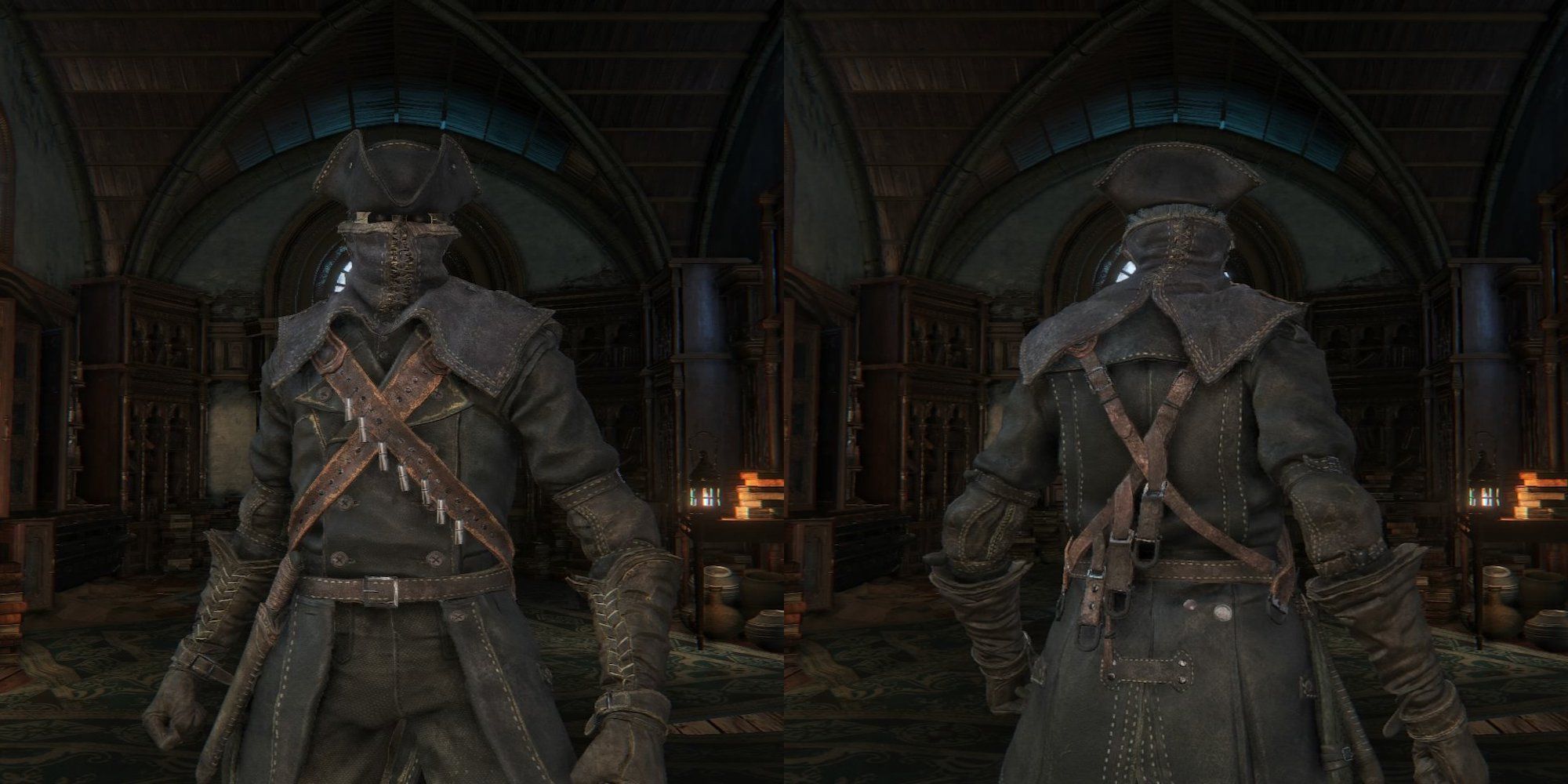 As the face of Bloodborne itself, the Yharnam Hunter Set is fantastic attire for beginners to the game. It doesn't have special defenses or resistance compared to other armor you'll find later in the game. However, it's still iconic because of how much it represents the heart of Bloodborne.
What makes the Yharnam Hunter Set stand out is its high Beasthood, which you don't find too often in other fantastic sets of armor. It also looks different on male and female hunters, making both versions of this armor unique. This set is available in the early parts of the game, being sold by the Messengers at Hunter's Dream.
1
Cainhurst Set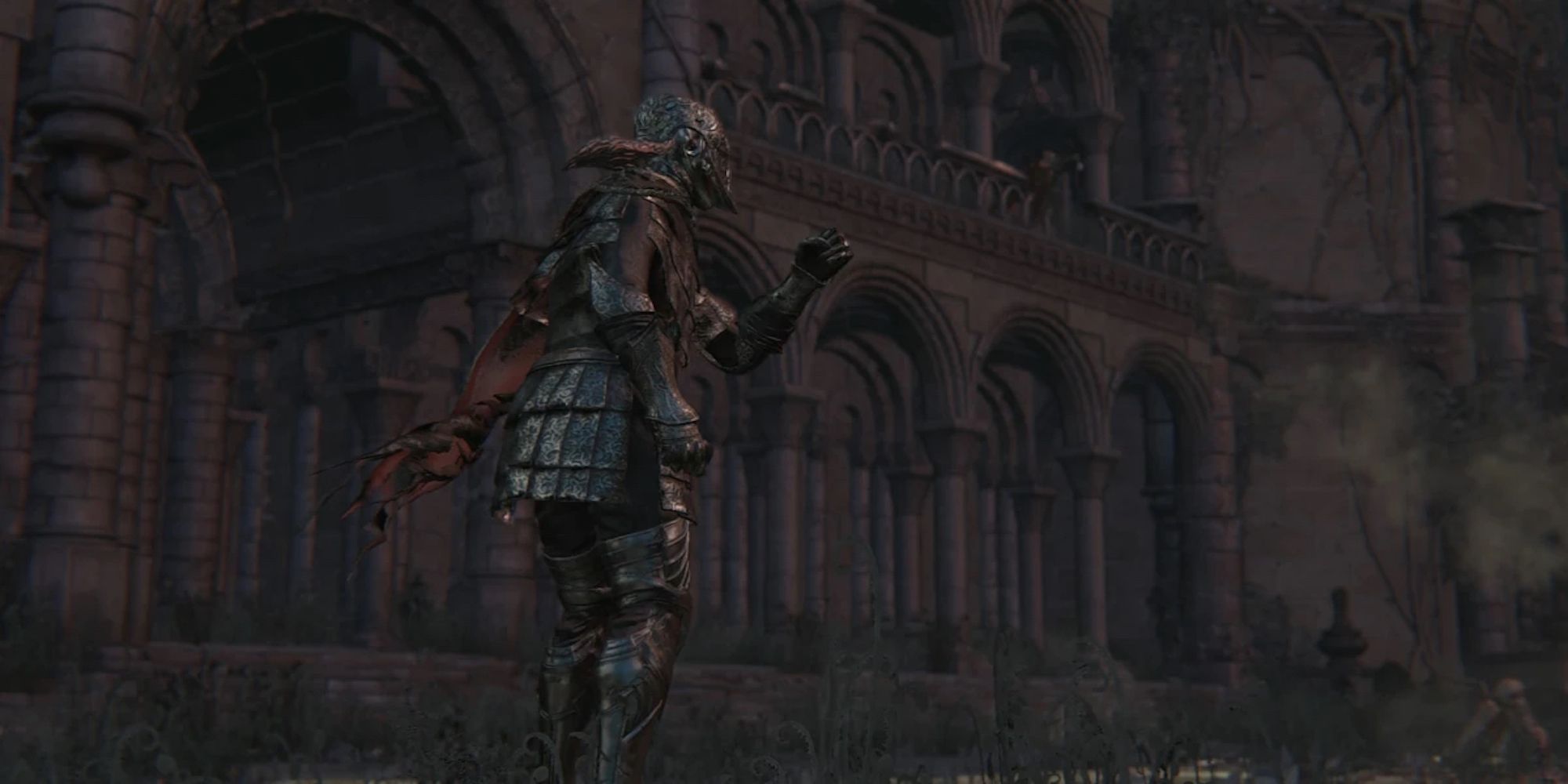 Sporting a stylish combination of steel rather than cloth, this is arguably the most quirky attire in the entirety of Bloodborne. The Cainhurst Set will feel familiar to Dark Souls fans as its silver steel form is reminiscent of classic armor from the series.
If you enjoy PvP in Bloodborne, the Cainhurst Set is an excellent armor for this type of fierce combat. It has both impressively high Physical and Blood defenses in the game, making it a weapon of its own against your online opponents. After joining the Cainhurst Vilebloods covenant, you can purchase this armor for 113,000 Blood Echoes.
NEXT: Best Weapons In Bloodborne, Ranked