Animated films have captivated audiences with their ability to transcend reality and present fantastical worlds. Within this realm, the science fiction genre holds a special place, weaving stories that challenge our understanding of the universe and the essence of humanity. These films take viewers on exhilarating journeys beyond the confines of our world.
RELATED: Best Anime Movies On Amazon Prime, Ranked
The best-animated sci-fi movies, like The Animatrix and Spider-Man, dazzle with their visual spectacles and pose profound philosophical questions, delving into artificial intelligence, super abilities, and alternate dimensions. From dystopian futures to interstellar adventures, this compilation celebrates the top movies, showcasing the brilliant fusion of animation and sci-fi.
10
The Animatrix (2003)
The Animatrix is an anthology film consisting of nine animated shorts that explore the world of The Matrix. This compilation explores the backstory of the Matrix, the war between humans and machines, and individual tales of characters within the Matrix.
The stories range from the historical rise of the machine empire to personal character accounts. Each segment boasts a distinct animation style, with contributions from renowned directors and animation studios. The Animatrix delves deeper into the franchise's lore, offering fans a richer understanding of its complex world.
9
Final Fantasy: The Spirits Within (2001)
Final Fantasy: The Spirits Within is a groundbreaking animated sci-fi film inspired by the Final Fantasy video game series. The movie is set in a post-apocalyptic Earth besieged by phantom-like aliens. Dr. Aki Ross, along with her mentor, Dr. Sid, endeavors to find a way to neutralize these threats.
RELATED: Best Final Fantasy Villains, Ranked
The film is notable for its state-of-the-art CGI, attempting to achieve photo-realistic human characters, a significant leap in animation at the time. Despite its technological achievements, the film received mixed reviews but remains a milestone in animation history.
8
Treasure Planet (2002)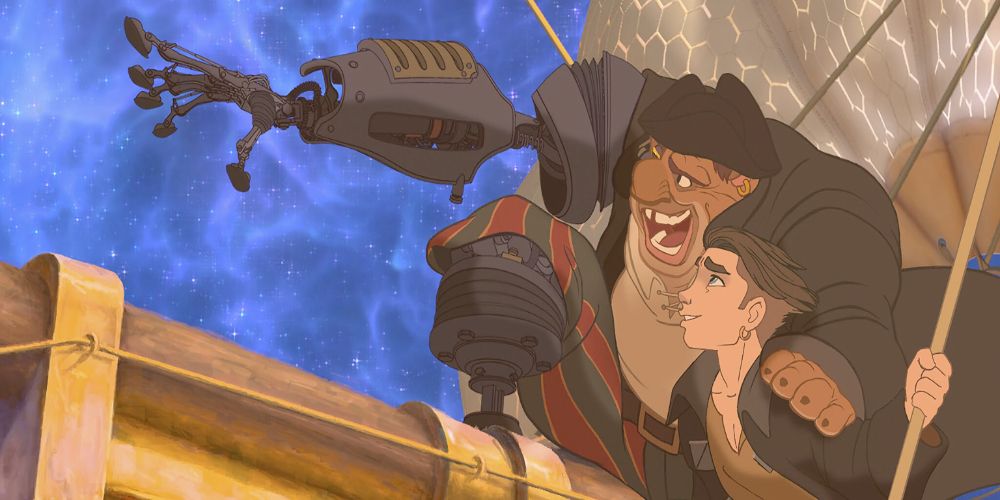 Treasure Planet is an animated sci-fi adaptation of Robert Louis Stevenson's classic adventure space tale, Treasure Island, produced by Walt Disney Feature Animation. Set in a futuristic universe with intergalactic spaceships and alien species, the film reimagines the tale's quest for pirate gold as a race to secure a powerful energy source.
A rebellious teenager, Jim Hawkins, stumbles upon a map to the legendary Treasure Planet. Hoping to secure a better future for his mother and himself, he embarks on an epic journey aboard the spaceship R.L.S. Legacy.
7
The Iron Giant (1999)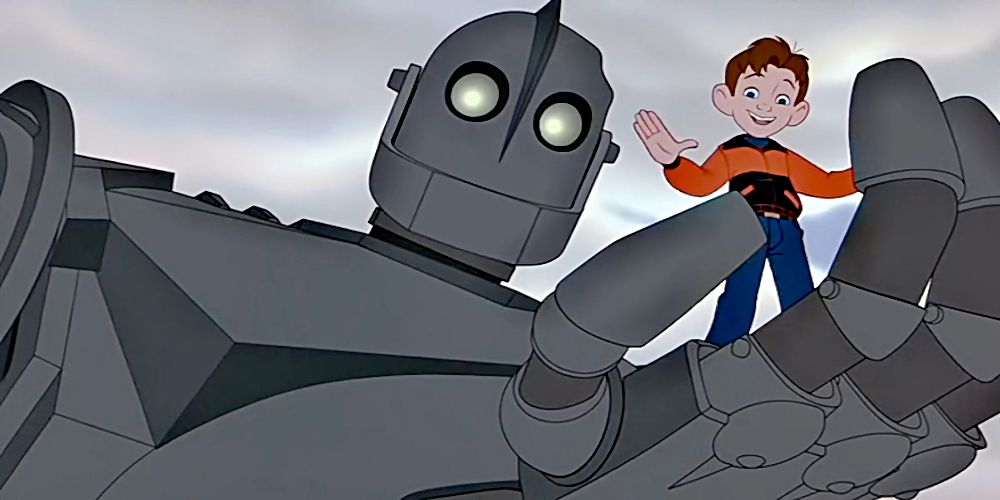 The Iron Giant is an animated sci-fi film directed by Brad Bird, set during the Cold War era in the late 1950s. The story follows Hogarth Hughes, a young boy who discovers and befriends a colossal amnesiac robot from outer space.
While the giant is inherently peaceful, the U.S. government perceives him as a threat, leading to mounting tensions. The animation blends traditional 2D drawings with pioneering computer-generated imagery. The Iron Giant has become a beloved classic, praised for its storytelling, animation, and powerful anti-war message.
6
Metropolis (2001)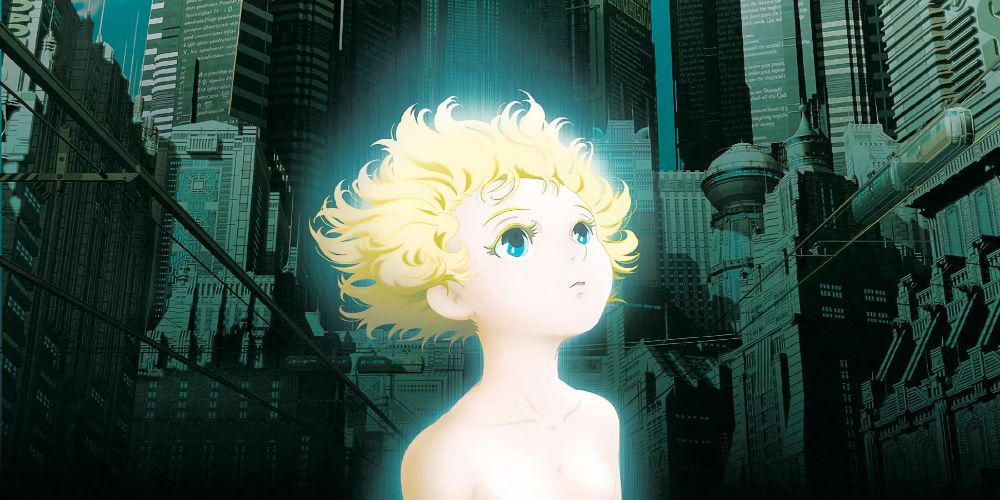 Metropolis is an animated sci-fi film inspired by Osamu Tezuka's 1949 manga and Fritz Lang's iconic 1927 film. Set in a futuristic city with a stark division between the affluent elite above and the laboring poor below, the narrative centers on a young boy named Kenichi and a humanoid girl, Tima.
As Tima grapples with her identity and purpose, political and social tensions escalate, threatening to destabilize the city. Metropolis merges traditional animation with CGI to showcase a visually stunning world, complemented by a jazzy soundtrack.
5
TMNT (2007)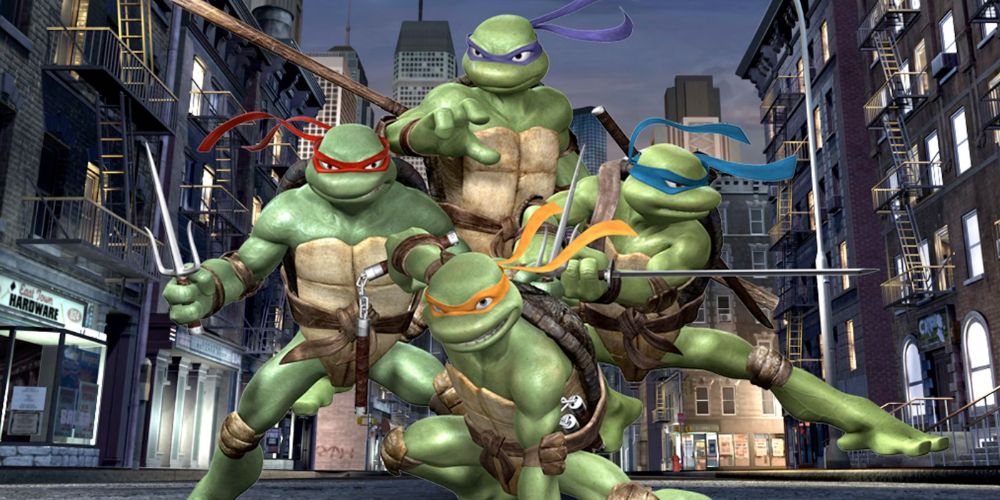 TMNT is an animated action-adventure film with a darker tone that takes place after the defeat of their archenemy, The Shredder. The film finds the four turtle brothers, Leonardo, Michelangelo, Donatello, and Raphael, struggling with internal discord and separation.
RELATED: Teenage Mutant Ninja Turtles: Best Characters, Ranked
Leonardo, sent for training in Central America, returns to find his family broken. Meanwhile, an ancient evil, Max Winters, rises, aiming to assemble an army of ancient monsters to take over the world. The brothers must confront their differences and reunite to face this new threat.
4
Despicable Me (2010)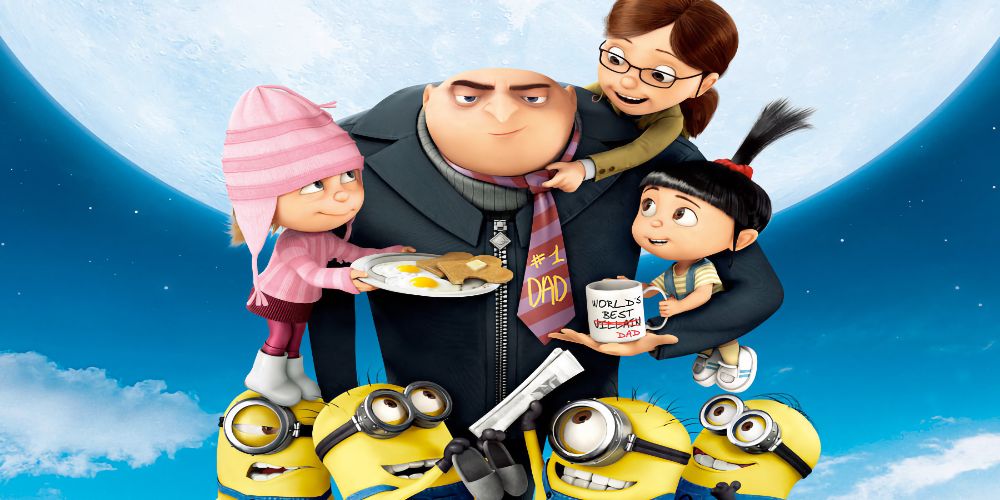 Despicable Me is an animated sci-fi comedy film. The story centers around Gru, a supervillain with a heart of gold, who plots to steal the moon to prove his mettle in the world of villainy. To execute his plan, Gru adopts three orphaned sisters, Margo, Edith, and Agnes, intending to use them as pawns.
However, their loving influence begins to change him. As Gru's cold heart warms up to the girls, he faces challenges that require him to choose between his nefarious plans and newfound fatherhood.
3
The Lego Movie (2014)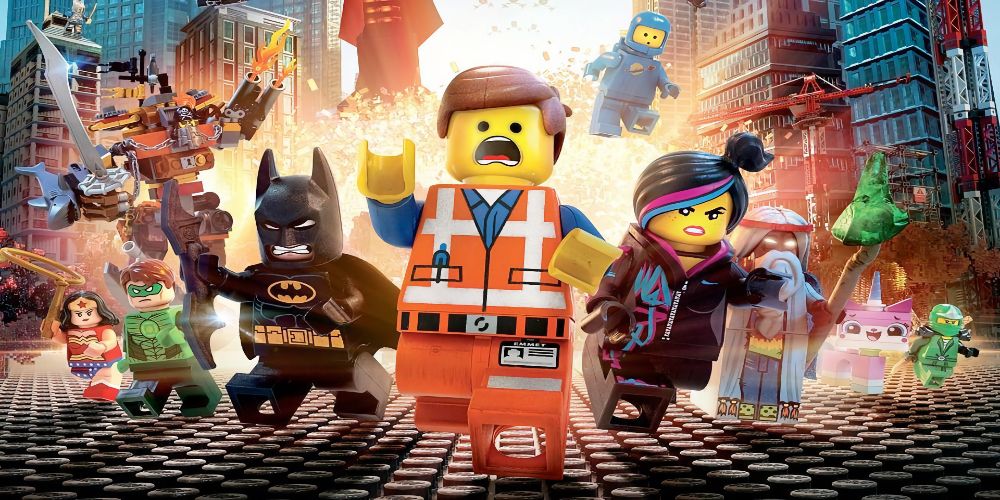 The Lego Movie is an animated sci-fi comedy set within a universe constructed entirely of LEGO bricks. The film follows Emmet Brickowski, an ordinary construction worker mistakenly believed to be the Special, a prophesized figure destined to save the LEGO realm.
He gets unwittingly dragged into a quest to stop the tyrannical Lord Business. With the help of an eclectic group, including Batman and Vitruvius, Emmet learns to believe in his potential. The Lego Movie celebrates the imaginative power of play, underscored by the catchy theme song, Everything is Awesome.
2
Incredibles 2 (2018)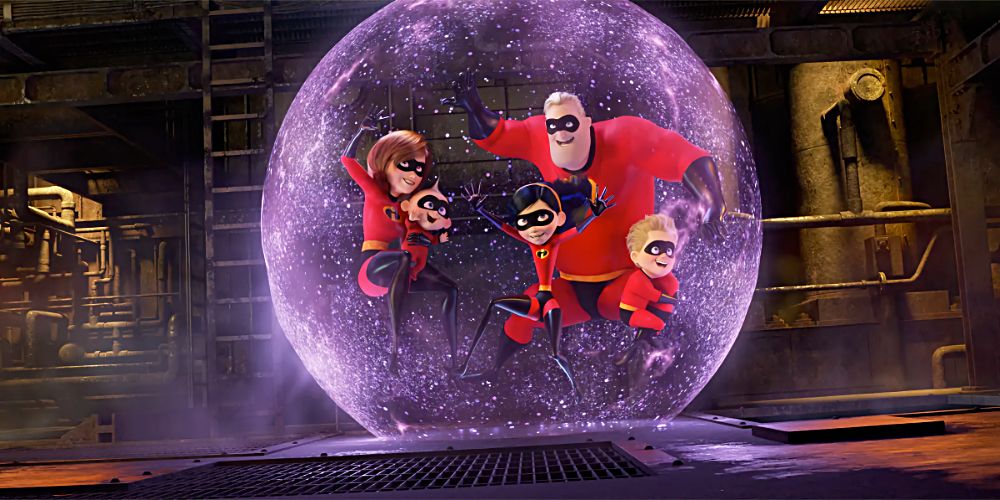 Incredibles 2 is the animated sequel to Pixar's 2004 hit The Incredibles. Picking up immediately where the first film left off, the Parr family confronts the Underminer, leading to repercussions that further strain the public's perception of superheroes. Enter Winston Deavor, a telecommunications mogul who offers a plan to reinstate superheroes.
They enlist Helen Parr (Elastigirl) as the face of their campaign, leaving Bob (Mr. Incredible) to navigate the challenges of stay-at-home parenting. Incredibles 2 delves into gender roles and family dynamics with high-octane action and humor.
1
Spider-Man: Into The Spider-Verse (2018)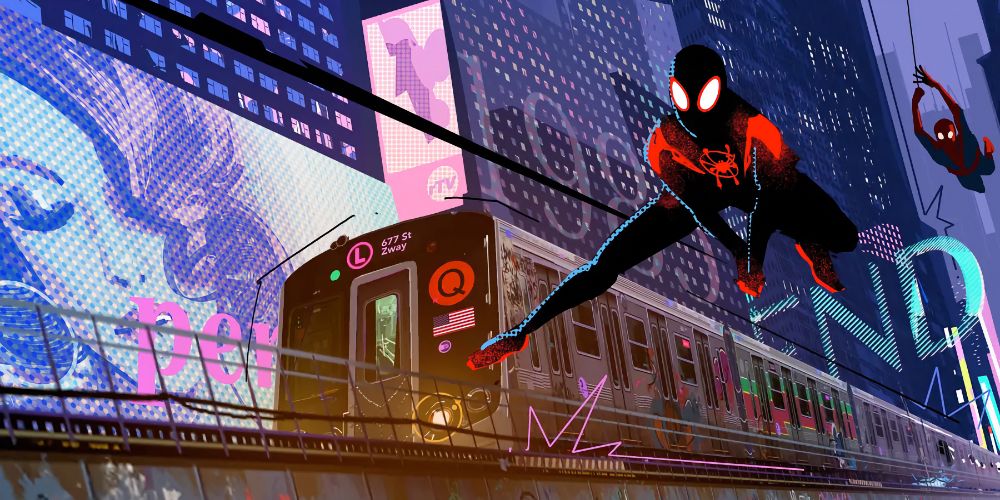 Spider-Man: Into the Spider-Verse is a sci-fi film that dives into the Spider-Man multiverse. The movie introduces Brooklyn teen Miles Morales, who becomes Spider-Man after being bitten by a radioactive spider. As he grapples with his new powers, he meets multiple Spider-People from different dimensions, including Peter Parker, Spider-Gwen, Spider-Noir, Peni Parker, and Spider-Ham.
Together, they must stop Kingpin from activating a supercollider that threatens all realities. Celebrated for its groundbreaking animation style and creativity, Into the Spider-Verse won the Academy Award for Best Animated Feature.
NEXT: Best DC Heroes, Ranked